Have you found it difficult to get your marketing materials in front of your target audience? Sometimes traditional marketing techniques don't work.
Perhaps your audience doesn't watch local TV because of streaming apps. Or, social media ads aren't as great at targeting as the platforms suggest. You'll need to get creative and think outside the box.
It's time to explore guerilla marketing. It is a form of marketing that takes your business to the streets and places it in your audience's face. If you've ever been in a public space and seen a bulletin board with colorful advertisements, you've experienced one of these marketing techniques. 
Best of all, it works. People stop by the bulletin boards for information on sales, current events, and local businesses.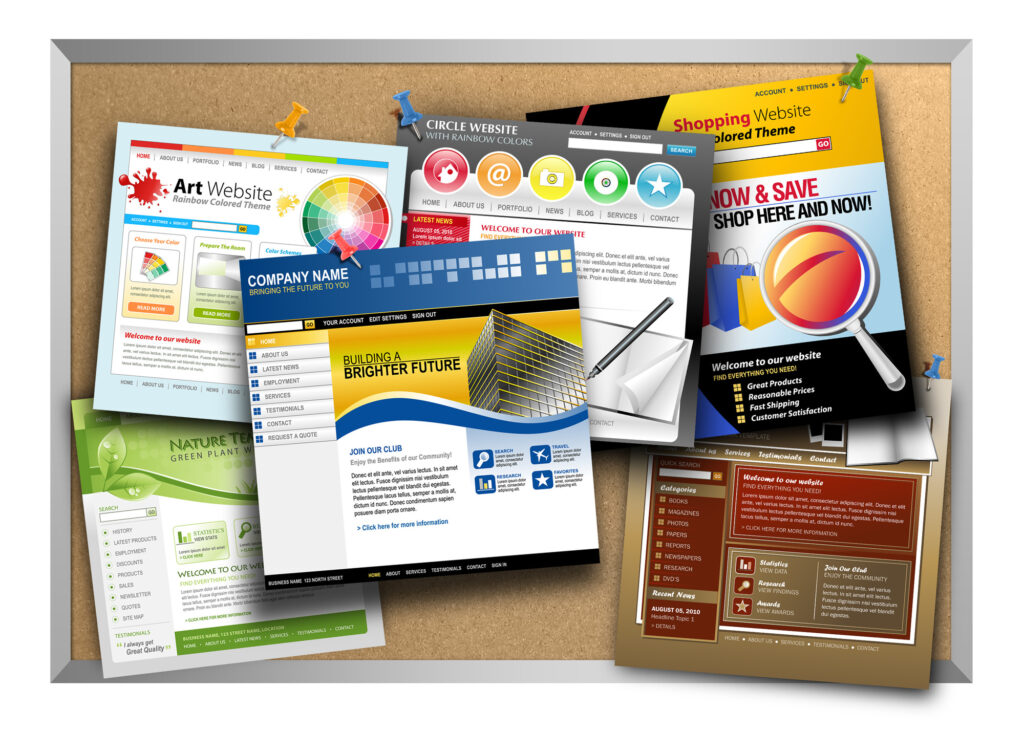 Bulletin boards are located in prime places throughout San Francisco. Your marketing materials deserve to be noticed. Keep reading to learn how bulletin board marketing can elevate your marketing strategy.
Where to Find a Physical Bulletin Board
Public bulletin boards can be found in numerous businesses throughout communities. These locations include:
college campuses
grocery stores
laundry facilities
libraries
health clubs
eateries
Bulletin boards can be an effective, low-cost marketing tool for a business owner. Physical marketing comes with a limited advertising budget due to its widespread availability. Get the most out of your public bulletin board marketing campaign with a few basic ideas.
Bulletin Board Marketing Material
Have clear intentions and goals for your marketing pieces. Your bulletin board material needs to stand out from other advertisements. For example, if you're marketing an upcoming event, ensure you have five Ws. 
Who's hosting the event, what is the event, when is the event, where is it, and why do you need to be there? The same applies to product launches, business openings, and more. 
Order professional flyers created that will get noticed. Include a QR Code that people can scan for more information. You can also go old school and include tear-offs with your contact info. 
Tracking Effectiveness
Tear strips and QR codes are both ways to track the effectiveness of your bulletin board campaign. Consider incorporating a method to determine which billboard locations saw the most engagement.
With QR codes that direct users to a website, you can create a pop-up that asks visitors where they saw the advertisement. 
For tear stripes, you'll need to be more creative. Perhaps you can visit the locations to see which billboards have engagement. Or, have an incentive for people to share information at your event or business.
Gaging effectiveness allows you to measure your return on investment. It's a step every business should take regardless of the marketing method.
Bulletin Board Policy
Each venue will have a bulletin board policy. These policies govern bulletin boards, who can use them, and what can get posted. 
There are several things to consider when businesses allow bulletin board marketing.
Types of Marketing
Businesses and non-profits will not allow advertising that poses a conflict of interest. Church bulletin boards are not the perfect place to advertise a dance club event. They might allow someone to promote a daycare or human interest event. 
Always consider the location and target audience that will see your marketing material. Some locations will have policies regarding controversial content.
Time Table
Ask the venue how early an advertisement can get posted. If you're promoting an event, a venue might state the advertisement can go up thirty days in advance. You might need to remove bulletin board marketing within 48 to 72 hours after the event.
Some bulletin board owners may have someone responsible for removing outdated material. 
Local Compliance
San Francisco doesn't have definitive policies regarding bulletin board marketing. It is between the business offering the bulletin board and the company requesting access.
All local compliance rules are between the city and the billboard owner.
When to Use Bulletin Board Marketing
Your company needs a diverse arsenal for business marketing. Although bulletin board marketing is proven effective, it should only be used in certain circumstances. 
The bulletin board you want to utilize probably has many small businesses vying for space. Unlike social media, space, time, and location are limited. 
Use this medium for intentional marketing.
New Business Opening
Advertising on bulletin boards can help spread the word about your new business to the community. The distribution of business cards and the creation of flyers with tear strips at the bottom are very similar.
Include your company's contact information on the tear strip or QR Code and provide basic information about your business in the flyer's body.
Consider including a discount coupon for your grand opening event.
Special Events
Special events can range from a concert in the park to a seminar at the local convention center. To be considered a success, you need people in the building. If your city has a hub where people gather for entertainment, look for businesses that offer bulletin boards.
Make sure your flyer is attention-grabbing and highlights where tickets can be purchased. Direct people to a landing page specific to the event. Doing so isolates the content and eliminates distractions from other information.
Hiring a Marketing Company
Not all marketing companies are created equal. Guerilla marketing isn't for everyone, so you want a firm with expertise in this advertising form.
Chances are, if you're a business owner, you don't have time to find locations that offer bulletins. You also don't have time to go out and post flyers or worry about taking them down.
That's why you need a marketing firm that offers services specific to your needs. You bring the materials you want to use on a public billboard and they brainstorm the rest.
If this is what you're looking for, try ThumbleTack Bugle for your bulletin board marketing and more.
Create a Bulletin Board Campaign Today!
Is a bulletin board campaign a marketing tool that can benefit your business? If the answer is yes, and you're in the Bay area, we'd love to hear from you.
Start generating a buzz about your business. Contact us today!
Latest posts by Thumtack Bugle
(see all)