If you own a small business, you may be designing a poster. There are certain DIY poster mistakes that you should be aware of during this process.
Using posters for marketing is not as simple as it may seem. There is a science to this design that you have to follow for a good result.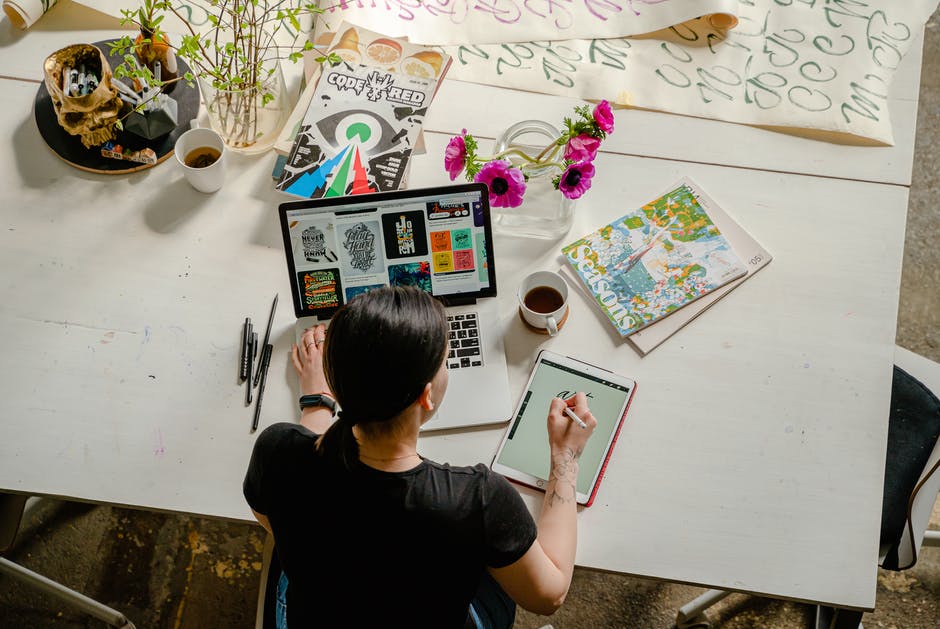 Get the most out of your San Francisco Bay Area poster distribution campaigns. Attract your audience and get the word out. Keep reading to find out what DIY poster mistakes you should avoid making.
Choosing the Wrong Font
One of the biggest poster design mistakes is the font. This may seem like the easiest part of poster marketing when it comes to design.
But the reality is that you can't just pick any font that you like. Different fonts appeal to different kinds of potential customers.
The font is also part of your brand image and showcases your style. The biggest mistake businesses make is choosing fonts that are hard to read.
Cursive fonts are beautiful, but they may not offer adequate clarity. Other creative fonts may catch your eye, but they won't immediately show the customer what the posters are about.
You also need to avoid using multiple kinds of fonts. You should be limited to 1 to 2 different fonts to symbolize different information that is being shared.
Keep the fonts very standard in colors that are easy to read. The crazier the colors, the less visually appealing they will be to passersby.
Adding too Many Elements
The San Francisco Bay Area is home to some of the best graphic designers in the world. Make sure your poster design nails the basics.
One of these common graphic design mistakes is having too many elements. You may want to create a creative DIY poster that catches everyone's attention.
There is nothing wrong with this, but there is a way to go about it. Adding too much to a single poster is only going to look cluttered.
If you have too much text or too many graphic elements, the reader won't be able to focus. They will have too much to process and will ultimately give up.
The design of the poster should be straightforward. The main objective should be immediately noticeable with information that they can read.
It is better to have a very simple poster than one that is all over the place. It may not catch as much attention, but it will show the reader what it is all about.
Not Having a Clear Message
Along with having a cluttered poster, your message may not be clear. You can get too busy with the design that you forget about what the poster is supposed to say.
There needs to be a clear reason for creating the poster. Are you advertising a sale that is coming up? Or are you advertising certain services that are now available?
Whatever the objective of the poster is, that should be the main message. Don't try to add any other message to the poster, as this is distracting.
For instance, you don't want to tell people about an upcoming sale as well as a new product you are offering. Keep the poster on one topic and make it very clear.
Distracting or Irrelevant Imaging
If you are making a DIY poster, you are probably finding online images. The first thing to understand is that not every online image is free to use.
Make sure you are using images that are royalty-free and publicly available. If not, you could be sued by the original owner of the image.
You also need to make sure you are sourcing images of good quality. They should be perfectly clear and have a high definition with eye-pleasing colors.
Don't choose images that are blurry or distracting to the viewer. It is better to look for simple photos that have plenty of blank space.
This is perfect for allowing the viewer to see your text and message. You should also make sure the imaging is relevant to what you are offering.
If it is irrelevant to the actual poster, it will just confuse the reader.
Not Structuring it Right
One of the biggest steps in creating a poster is structuring it. You need to create a layout that blends and works seamlessly.
The layout should reflect the message, putting that at the forefront of the poster. The layout also determines how pleasing to the eye the poster will be.
Make sure elements aren't overlapping or disguising one another on the poster.
Not Checking for Errors
One of the worst poster design mistakes you can use is not checking for errors. During the design process, you will most likely make errors that need fixing.
That is why you need to go back and double-check everything before hitting print. Check for any kinds of spelling errors as well as other grammar problems.
These are easy to overlook, but they will be immediately obvious to the reader. This will make your business look unprofessional and sloppy.
DIY Poster Errors to Watch Out for
If you are designing a DIY poster for your business, there are certain mistakes to avoid. You want to make sure this looks professional and catches the attention of potential customers.
One great way to do that is to use a company like Thumbtack Bugle to help throughout this process.
In the San Francisco Bay Area, you can get a free poster review from the Thumbtack Bugle postering service. They can also
help distribute your new poster.
Are you interested in making high-quality posters for marketing? Contact us today at Thumbtack Bugle to check out our services for business marketing.
Latest posts by Thumtack Bugle
(see all)