Did you know that flyers are the most effective way of spreading your message and promoting your brand without spending too much money? If you are creating a fundraiser flyer, you want to make something that resonates with people.
After all, you want them to open their hearts to generously donate towards your San Francisco fundraiser. Here is everything you need to know about flyer ideas and how to create the most compelling flyers that people must pay attention to.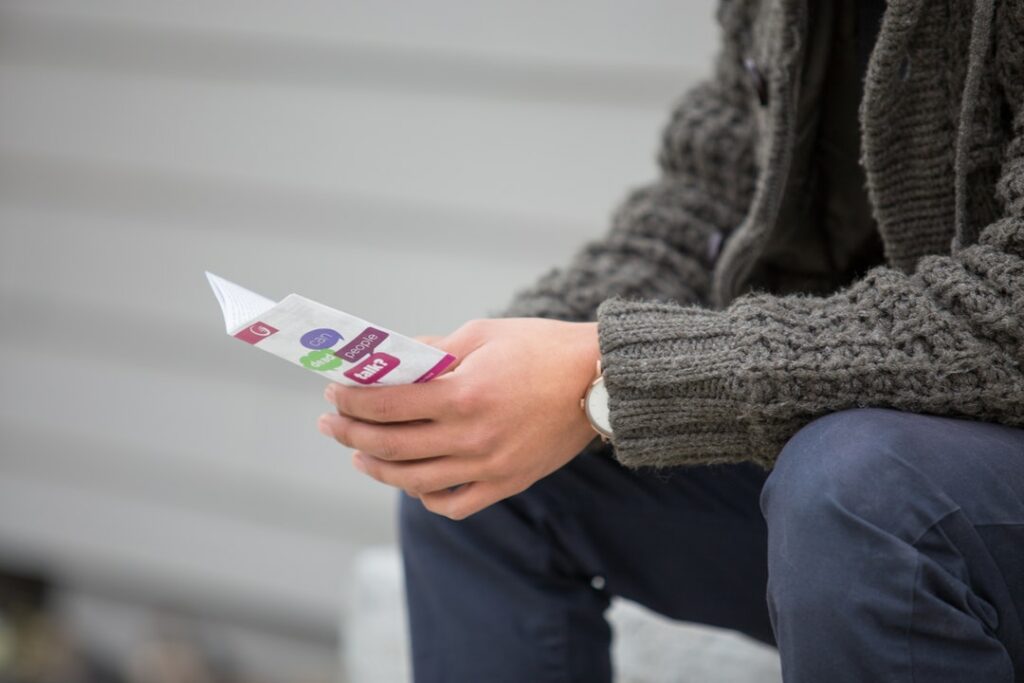 How to Create a Fundraiser Flyer?
If you want to make the most compelling flyers, you need to focus on how to raise awareness about your campaign.
This means communicating details of your San Francisco fundraiser while answering essential questions that people want to know. Then you can motivate them to act, like donating, volunteering, or buying a ticket.
The Right Content
Your fundraiser flyer should include crucial information, such as date and time, location, how to participate, campaign headline, business logo, sweepstakes information, and contact details.
This information will be your core message to your audience, which is the main takeaway for anyone who wants to participate.
Even if you do not have the most colorful flyer, the content should always be in a simple and bold font that can be read from a distance.
After all, what is the point of hanging up a flyer if people need a telescope to read it? If someone has to squint to make out some of the words, they may lose their attention span and ignore your flyer.
It is always best to review texts and images to see how to make the most of your flyer space for content. Then you should follow a visual hierarchy with action words in an active voice.
This will excite and inform your supporters to participate in your San Francisco fundraiser.
For example, instead of writing that tickets are available for purchase on your company's site, you should rephrase this to say, "visit our website to buy your ticket today."
This is the best way to use active voice to inspire someone to take action to make them go on your website and make you sound more confident.
Switch Shapes
There are lots of flyers being put up every single day. Competition is fierce if you want to get your audience's attention to perform an action.
The good news is you can cut through all the noise to connect with your target audience through the perfect flyer design.
One of the best flyer design tips is to switch up the shape. This is where you can think outside the box to come up with something your competitors cannot.
Experiment with the shape of your next flyer instead of going with the usual rectangle. For instance, since shapes can carry meaning, you should try using a heart to signal love and generosity.
Use triangles, squares, circles, or any other shapes to create something unique that will grab everyone's attention.
Use Funky Typography
The typical flyer only provides a little space to work with. However, you can always get more value by including exciting typography. This is the best chance to avoid using valuable real estate for photos when you can play around with the main font.
Using colorful and quirky texts will draw readers in while helping you save time and space. Avoid having a large feature image to make your text design charm everybody in San Francisco.
Shift Perspectives
If you are going to play around with shapes and fonts, you should also look past putting your text on straight lines only. This can seem boring to people who are used to reading from left to right and straight across.
Shifting images and texts to a different angle is the best way to jazz things up.
You can also align your headline or title vertically rather than horizontally. This way, you can play around with different options to see which ones are most noticed.
Quick Response (QR) Codes
Quick response codes are a total game-changer when it comes to designing flyers. Instead of cluttering your flyers with too much information, providing a QR code that people can scan to access more content is better.
This way, your San Francisco fundraising flyer can motivate people to jump on your website to contribute funds.
Then you do not need to spend a lot of time playing Tetris with quotes and enticing images to make everything fit on a single fundraiser poster.
These codes can also be added to social media banners, gifts, and t-shirts to further promote your business during the fundraiser.
Thought-Provoking Questions
Asking thought-provoking questions can help engage readers. Then they will be more likely to slow down and pay attention to your campaign and fundraising poster.
Get your audience thinking about something meaningful that will inspire them to donate. Your questions do not have to be very serious. They can also be lighthearted enough to make people ponder.
This is one of the best flyer templates because all you need is a large font and an excellent question instead of printing too many things that may distract from the underlying message.
Highlight Incentives
Whether you are giving away a VIP getaway or a free fancy meal in San Francisco, you should always highlight your incentives on your fundraiser poster.
You can boost contributions and increase attendance because people love winning prizes. This is essential, especially if you want people to donate large amounts.
Then you can also use design elements like award ribbons or dollar signs to communicate your prizes clearly to your audience. Remember that nothing is wrong with including the word free in bold letters to highlight your prize.
Create Your Fundraiser Flyer Today
Now that you know the best tips for creating a fundraiser flyer in San Francisco, it is time to get your creative juices flowing. Remember that you want to create flyers that can inspire people.
So, it would help if you always tried to play around with different designs, fonts, and shapes to get people's attention.
Then it would be best to focus on providing the right content with a call-to-action so your audience knows how to participate in the fundraiser.
Contact Thumbtack Bugle for the best flyer and poster distribution services across San Jose, Sonoma, San Francisco, Berkeley, Silicon Valley, and Oakland.
Our team can expertly handle distributions for thousands of flyers if you want to get the word out most effectively in your area. 
Latest posts by Thumtack Bugle
(see all)