The Phantom of the Opera is due to close on Broadway this upcoming April after its astounding 35-year run. As the longest-running show in Broadway history, it will have accrued a massive 13,981 performances during its reign. Not only that, but the Phantom of the Opera theatre poster is also one of the most iconic pieces of Broadway memorabilia and once it is seen is instantly recognizable.
The right theatre poster can help you bring your production to life. It can grab the attention of passersby and effectively pique their interest. Custom posters can make your show memorable as well, but you need to know which design elements to include.
If you're interested in learning more about how you can create a show-stopping theatre poster of your own, this guide can help. In it, you'll find tips and tricks for an eye-catching theatre poster design. Keep reading below for more information.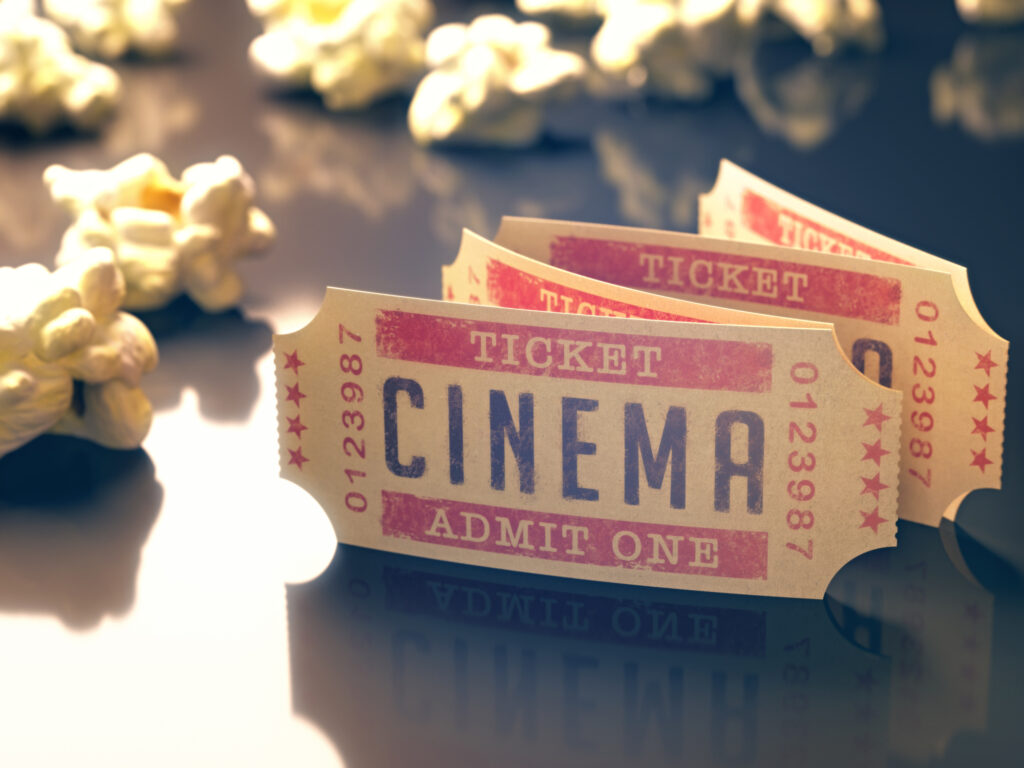 Utilize Bold and Striking Color Combinations
The colors on your theatre poster design can also be used in correlation with your other marketing efforts. This same design is often used on merchandise, alongside reviews, and in online and print advertisements. A catchy and colorful design will do your advertising for you. 
The Phantom's distinguishable white mask stands out against a stark black background and is accompanied by a single red rose. This color combination instantly attracts the eye to the theatre poster.
Color even has a psychological impact on your target demographics. They can make your audience feel different emotions associated with your play such as red for passion, white for purity, and black for mystery. 
Choose Evocative and Unique Imagery
The main image you use for your theatre poster should represent a central theme, character, or another special element within your show. This can be a widely known part of your show or something with a more hidden meaning that will only be revealed once you've seen the show.
Be careful not to overload your theatre poster design with too many different images. This can make your theatre poster look messy and unprofessional.
Use an image that draws the eye to the poster and makes the person want to come closer to see more. A large, clean image that can be seen easily from a distance is also preferable. It can also impact your word-of-mouth marketing efforts as word spreads about the theatre poster.
Implement Intriguing Font and Copy
If your play is just a one-word title, then that will usually speak for itself. Longer titles may require some clever editing to fit onto the theatre poster in a way that is aesthetically pleasing. Most theater posters also include a catchy or compelling tagline on them as well. 
Another bit of poster inspiration is from the play "Wicked". This theatre poster features the single-word title at the bottom in a bold white font. At the top, it summarizes the theme of the show with the tagline "So much happened before Dorothy dropped in."
Select a legible large font that is readable from a distance. Don't mix too many different fonts and sizes on your theatre poster. You'll want a uniform and professional look to your overall theatre poster design. 
Include the Appropriate Show Information
Now that you've got the primary elements of your theatre poster design down, you need to tell people the key information about your show. After all, what good is all of this marketing if people don't know when and where to see your show? 
Make sure to include information on your theatre poster such as:
Location
Dates 
Showtimes
Noteworthy castmembers
Ticket prices
Payment methods accepted
How and where to buy tickets
If this is too much information to include on your theatre poster, there's an easy workaround. Put a QR code on your poster that links to your show's website or theatre box office. People who want to find out more information can scan this QR code with their smartphone and be taken to the site to see showtimes and dates and to buy tickets.
You can create printout versions of your theatre poster to hand out as flyers on the day of the show with this information clearly printed on them. This will help to pique additional interest and boost prospective show attendance.
Make Your Theatre Poster Social Media-Worthy 
These days, social media can go a long way toward helping your promote your show. An engaging or compelling social media-worthy theatre poster will attract people over who want to take a photo of themselves in front of your poster. They will then share this image on social media platforms like Instagram, TikTok, and Facebook with the appropriate hashtags.
Once on social media, your theatre poster will be seen by millions of other social media users. Instagram alone has over 2.5 billion users. Adding the proper social media handles and hashtags to your poster can help your show gain momentum online while your physical theatre poster continues to do its job on the street. 
Use High-Quality Print Materials
Quality print materials matter just as much as the details you've put into your theatre poster. You don't want to go through all of this effort planning your theatre poster design, only to put it on subpar paper with low-grade ink. It negates all of the hard work you've put in.
Your theatre poster may be outside in the elements like rain and wind. It needs to be able to stand up to whatever the San Francisco area brings. 
A low-quality theatre poster on cheap paper will rip easier and can be torn off from where it is being displayed. Low-grade ink will run when it gets even the tiniest bit wet or fade from prolonged sun exposure. High-quality ink and paper gives your theatre poster better durability and visibility.
Your theatre poster is the ultimate representation of your show. Using high-quality printing ink and paper is the key to getting your poster and your show more noticed.
Boost Your Advertising Reach with Thumbtack Bugle San Francisco, CA
A theatre poster is a vital part of advertising any show. Whether it's the next Broadway smash hit or a more independent production, you don't want to perform in front of an empty house. You want to get the word out and promote interest in your show however you can.
Thumbtack Bugle in San Francisco handles all aspects of printed promotional materials like posters, flyers, and postcards. We are a one-stop guerilla marketing company specializing in distribution, planning, copywriting, designing, and printing.
Contact us today for more information on how you can utilize Thumbtack Bugle for your own advertising needs.
Latest posts by Thumtack Bugle
(see all)