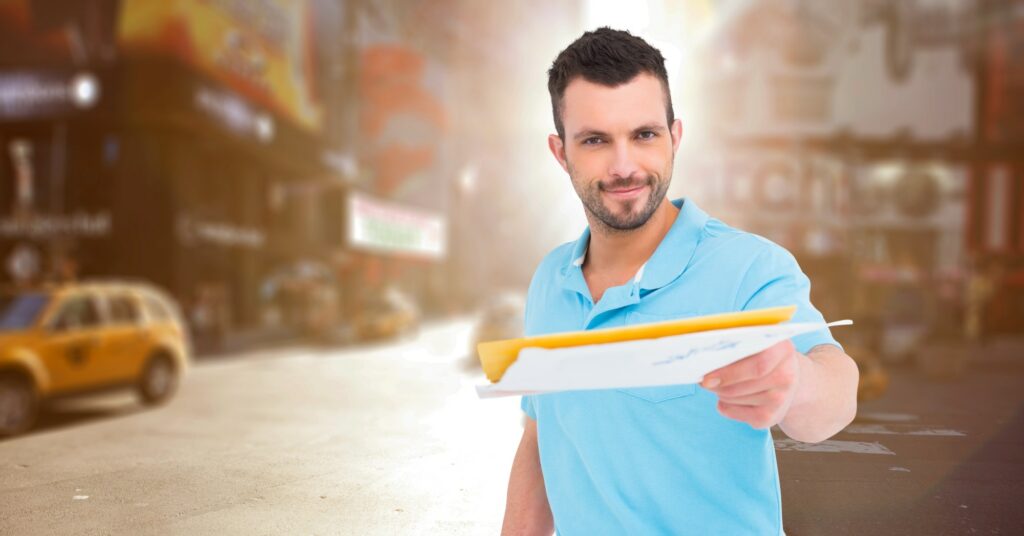 Did you know that 79% of people either keep, pass on to a friend, or glance over the contents of a received flyer? Business flyers have long been a popular and cost-effective marketing tool that can help companies of all sizes reach their target audience.
This article will explore the different uses of business flyers, from brand awareness to event promotion. Discover how these versatile marketing tools can benefit your business.
Brand Awareness and Promotion
Business flyers are an excellent way to spread the word about a company's brand. They help create and maintain brand awareness. An essential component for any business's growth.
When designing a flyer, it's important to have a consistent message and design that reflects the company's identity. This helps potential customers recognize and remember the brand.
Flyer marketing is especially useful for small businesses that want to gain more visibility in their local market. Distributing flyers in strategic locations can attract the attention of people who may not have heard about the business before.
Some tips to create effective flyers for small businesses include:
Use eye-catching visuals that represent the brand's identity
Include a clear and concise message about the business and its offerings
Offer promotions or discounts to entice potential customers
Event Promotion
Another purpose of a flyer is to promote special events such as sales, workshops, conferences, or other gatherings. Timely flyer distribution is crucial for the success of these events. By getting the word out to potential attendees, businesses can create excitement and anticipation. This can lead to a higher turnout.
To create an effective event promotion flyer, keep these tips in mind:
Highlight the key details of the event, such as date, time, and location
Use compelling visuals to catch the attention of potential attendees
Include clear instructions on how to register or purchase tickets, if applicable
Product or Service Launches
Introducing a new product or service to the market can be challenging. Using business flyers can help generate buzz and excitement around the launch. When a company is ready to unveil something new, they can use flyers to inform potential customers about the upcoming release.
To create a successful product or service launch flyer, consider these tips:
Clearly describe the new product or service, emphasizing its unique features and benefits
Use high-quality images or illustrations to showcase the offering
Include a call-to-action, such as a website URL or contact information, for customers to find out more or place an order
Attracting New Customers
One of the main flyer uses is to bring in new customers to a business. Business flyers are a great way to reach people who may not know about a company or its services. By distributing flyers in areas where potential customers are likely to be, a business can increase its chances of attracting new clients.
When creating a flyer to attract new customers, remember these tips:
Make sure the flyer is easy to read and understand
Include a special offer or discount to encourage people to try the business
Add contact information and a call-to-action, so potential customers know what to do next
Sharing Information and Updates
Business flyers are also useful for sharing important news or updates with customers. They can be used to let people know about:
Changes in operating hours
New locations
New services being offered
By keeping customers informed, businesses can maintain a strong relationship with them and ensure they continue to choose their services over competitors.
When designing a flyer to share information or updates, follow these guidelines:
Be clear and concise about the information being shared
Use simple language to make the message easy to understand
Provide any necessary details, such as new operating hours or location
Supporting Local Community Events and Charities
Another way businesses can use flyers is to show their support for local events, charities, and initiatives. By being involved in the community, businesses can improve their reputation and create a positive image for themselves. This can lead to more customers choosing to support them, as people are more likely to choose businesses that care about their community.
When creating a flyer to support community events or charities, consider these tips:
Clearly explain the event or cause being supported
Highlight the business's involvement or contribution
Encourage others to participate or contribute as well
Customer Retention and Loyalty
Another important use of business flyers is to keep existing customers engaged and encourage their loyalty. This strategy helps in retaining customers and motivates them to continue using your products or services.
Try including special offers that are exclusive to existing customers. This can help make them feel appreciated and more likely to remain loyal to the business.
By using business flyers to strengthen customer relationships, businesses can improve customer satisfaction and ensure long-term success. Remember, retaining customers is often more cost-effective than acquiring new ones. So focusing on customer retention through flyer campaigns can be a valuable marketing strategy for any business.
Boosting Local Partnerships
Another valuable use of business flyers is to create and strengthen partnerships with other local businesses. By collaborating with nearby companies, businesses can support each other and create a network of mutual benefits.
For instance, a restaurant might team up with a nearby theater to offer special deals or cross-promotions. This could help increase the visibility and success of both businesses.
To create an effective local partnership flyer, keep these points in mind:
Clearly explain the nature of the partnership and how it benefits the customer
Highlight the special offers, promotions, or discounts that are available
Provide contact information for both businesses to make it easy for customers to learn more
Unlock the Potential of Business Flyers
As we've seen, business flyers offer a wide range of benefits and can be used for various purposes. By using these marketing tools, you can increase brand awareness, promote events, and create a positive image for your company.
Thumbtack Bugle is a trusted flyer, poster, and postcard distribution service in the San Francisco Bay Area. We're here to help you make the most of your business flyers.
Partner with us to ensure your flyers reach the right audience and deliver the results you're looking for. Contact us today to get started on your next successful flyer campaign.
Latest posts by Thumtack Bugle
(see all)